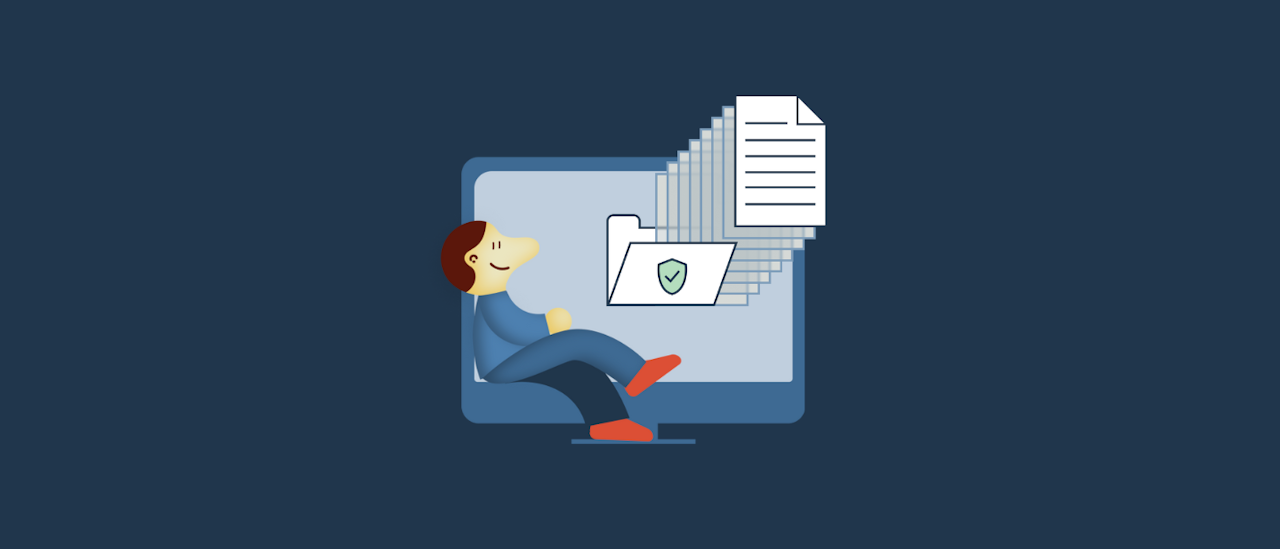 What are the benefits of digitizing personnel files?
Taking care of employees has always been a key and strategic issue. Well-organized and comprehensive HR documentation and quick access to all information are the prerequisites for thoroughly planning the further development of your employees and activities to ensure their satisfaction and performance. Often, however, managing personnel files still means keeping paper-based records manually, which creates multiple challenges for HR departments. The digitalization of personnel files is a solution that not only provides greater efficiency, security and accessibility, but also has a positive impact on the environment by reducing costs and conserving natural resources. In the following, we will take a closer look at why digitizing personnel files is a necessary step for most organisations.
Key reasons for digitizing personnel files
Easy access to documents
Digitizing personnel files creates a central point for storing and managing all important employee documents. Access can be granted to different functions in the company: employees (who will access the data on their personal portal), the HR department, or the management. All information will always be at everyone's fingertips, in accordance with the granted rights, regardless of whether they are working from the office or from home.
Improved collaboration between colleagues
Multiple users can access, update and share documents at the same time. No need to wait for and exchange paper-based documents. This simplifies many workflows, such as employee onboarding, performance reviews, development interviews, competency assessments, policy updates and other HR processes. At the same time, it enables better collaboration regardless of the employees' workplace location.
Increased data security
Digital personnel files feature strong security measures such as encryption, access controls and backups, significantly reducing the risk of loss or unauthorized access to important data and ensuring (personal) data protection compliance.
Save space and reduce costs
Digitalization helps eliminate the need for physical storage, which not only frees up valuable office space, but also reduces paper consumption and printing, resulting in environmental sustainability and lower costs for office supplies and security.
Faster and more informed decision-making
HR professionals can easily access up-to-date documents and data in one place. They can therefore carry out analyses and performance assessments more accurately and quickly, helping to better understand the situation and trends in the organization, while identifying training and learning needs more quickly. This paves the way for more informed management decisions based on reliable information derived from comprehensive and up-to-date data, which ultimately guarantees more strategic management and a stronger competitive advantage for the company.
Document compliance and authenticity
Digital files guarantee secure and organized storage of documents in compliance with legal and regulatory requirements. They also make auditing easier by keeping a detailed log of document changes and access.  Another benefit is that document content remains authentic, intact, and unaltered, which ensures the integrity of HR documents throughout their retention period.
Not just a trend, but a strategic opportunity
All these reasons lead to the following conclusion: digitizing personnel files is a necessary step if we want to improve the efficiency, security, and compliance of our operations. It is not just a trend, but rather a strategic opportunity that can have a positive impact on the entire company's operations and can help to build an even better working environment for all employees.
Your first step towards digitizing personnel files can be a 30-day free trial of InDoc EDGE.